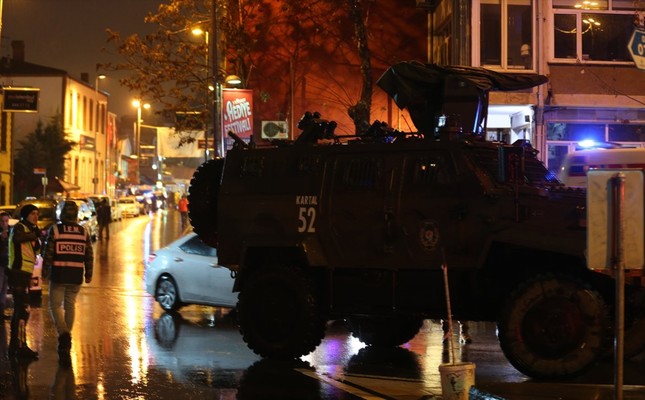 An assailant dressed in a Santa Claus costume opened fire at a nightclub in Istanbul during New Year's celebrations, killing at least 35 people and wounding several others, Istanbul governor Vasip Şahin said early Sunday.
A police officer was among the killed in the attack targeting the popular Reina nightclub in Istanbul's Ortaköy district. More than one assailant may have been involved in the attack, sources said. Over 500 people were inside the club at the time.
The attacker opened fire at the police outside the nightclub before entering and firing on people inside. Some customers jumped into the waters of the Bosporus to escape the attack, sources added.
Security measures had been heightened in major Turkish cities, with police barring traffic leading up to key squares in Istanbul and the capital Ankara. In Istanbul, some 17,000 police officers were put on duty, some camouflaged as Santa Claus and others as street vendors.
Ankara and Istanbul have been targeted by several attacks in 2016 carried out by the Daesh terrorists or PKK militants, killing more than 180 people.