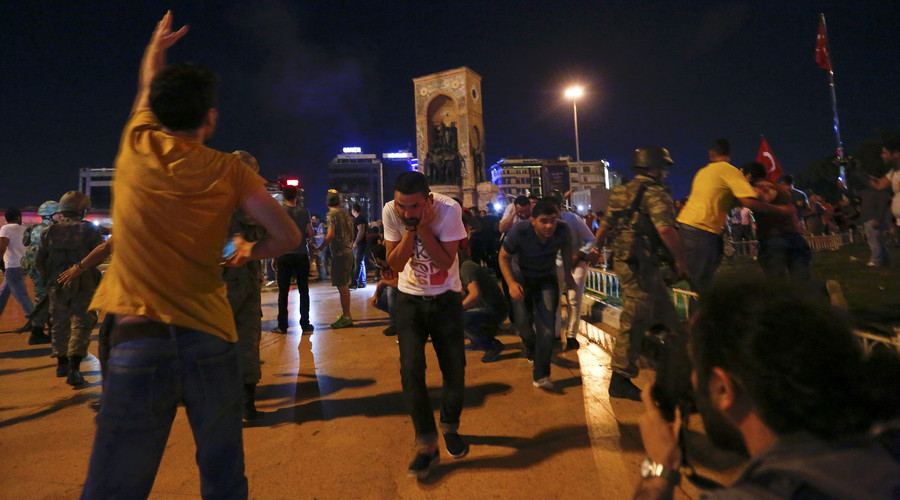 The Turkish military has opened fire and used tanks against crowds of civilians in the city of Istanbul amid protests against the ongoing coup, reports and footage on social media show.
Soldiers reportedly fired on protesters trying to cross Istanbul's Bosporus bridge. Several people are said to be wounded, according to media.
Video footage from the scene shows people taking shelter behind a bus as panic ensues. Others are seen carrying the wounded out to safety.
A separate video shows a tank crashing a car seemingly blocking the military's way.
UNBELIEVABLE CRAZY FOOTAGE #Video #Turkey army tanks run over cars in middle of the roads in Istanbul..!!!! pic.twitter.com/80lMbgriJi

— Rami (@RamiAILoIah) July 15, 2016